---
How can internet help rural students?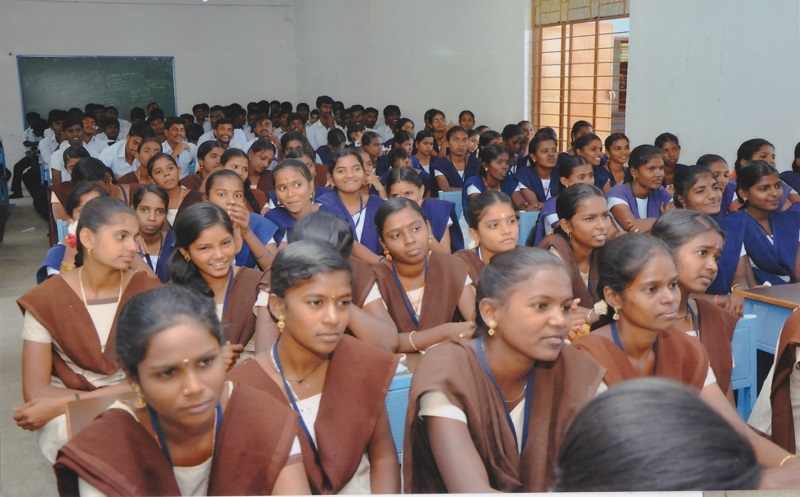 21

Mar 2016

At Real Breakthrough we had a few students from Kamarajar College of Arts & Science doing their M.Sc final year taking our mentor-ship for their final year Academic project. When they first approached I explained that they will do doing their own project unlike the 'paid projects' available in the market. I gave them a few projects on topics like cloud computing, network security and e-commerce. In the beginning they were all clueless as to how they could finish the project. They started the work in December 2015. Most of their time was spent on learning. It is now almost end of their 4th month with me and they have realized that the Real Mentor program has had a great impact on them. There is also another major friend they have made in this 4 months and that is the internet!

When asked about their experience in Real Mentor program, they mostly feel that they have been empowered by learning to use the internet. For many years there internet was there, very close to them and some of them were already using internet for emails, etc. However, no one realized that the internet had such a potential to transform lives. Being students from the rural community their access to freedom and knowledge was very limited. Some of them did not even have an email address or knew how to login. Internet was just there, very close to them but did not help them much until we gave them hints on a few things like searching on the internet to find an information, using tools to communicate, etc.

I believe internet helped them a lot in the last 4 months but I name a few of the most important uses of internet for the rural students.
1. Searching for the right information
I think this is the gateway for everything else. They learnt to search in Google for the right information. Even before 4 months they had access to Google but now they can find exactly what they want. They can avoid time delays by filtering for the right information and locating the right website.
2. Effective communication
Hangout was one of the communication tools they used every single day other than emails, skype, etc. With hangouts they were able to join audio conferences with technical teams who were over 600 kms away! By creating and joining a hangout group, they can have access to information about the progress of the entire team at any time whenever they are. Although Hangouts has the video conference facility, they did not have the need to video conference as their 'freebie' laptops did not have built-in webcams.
There was a regular need for remote support. A configuration may not have worked or they had to install a customized software application or there may have been other reasons but these students had a need for remote support every other day. Thanks for applications like TeamViewer and Ammyy Admin they were able to get support from techies across the state.
I now strongly believe that every rural student who has limited access to the internet, be empowered to use. This will greatly and positively impact the students in their education. If a group of students can benefit from the internet in just 4 months, I'm sure the whole lot of student community from the rural areas can benefit by using the internet effectively.